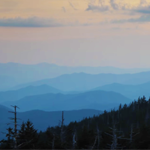 Our inaugural list of the Top 10 EMS Providers in USA Southeast for 2015 in no particular order. We define USA Southeast as Alabama, Arkansas, Florida, Georgia, Kentucky, Louisiana, Mississippi, North Carolina, South Carolina, Tennessee, Virginia. While surveying contract electronics providers, the more often a provider company's name was mentioned by industry peers (respondents employed by other providers) the higher the provider ranked.
Where we could not obtain information directly from a provider, we obtained the necessary information from the provider's Website or from other reputable publications. For an explanation of ranking criteria click here.
General Microcircuits, Inc. (GMI), Mooresville, NC
General Microcircuits' offers electronics circuits assembly, finished hand assembly, testing, coating and packaging from its 75,000 square foot, ISO9001- and ISO14001-certified and FDA-approved Mooresville facility where the average years of service for the employees is 16 years. General Microcircuits has a dedicated new product development line in addition to full scale production and serves a variety of industries including medical electronics, industrial controls, and laboratory instrumentation, to name a few.


PPI-Time Zero, Waynesboro, VA
PPI-Time Zero provides electronics services in product engineering with design for manufacturability (DfM) analysis, printed circuit board (PCB) layout, assembly, systems integration services (low to medium volume, high mix assembly) and test development, as well as order fulfillment, repair and logistics and product life cycle support for the military electronics, avionics and aerospace, and medical and industrial electronics market sectors.

Benchmark, Huntsville, AL
Benchmark's Huntsville location is 276,000 square feet providing electronics design, engineering, and manufacturing services ranging from SMT/PCBA and prototype electronics to NPI and manufacturing, including box build assembly system integration and more. Customer markets Huntsville supports include commercial, aerospace and defense electronics, networking, industrial, instrumentation and computing, to name a few.
Teledyne Electronic Manufacturing Services, Lewisburg, TN
The facility for Teledyne EMS, about one hour south of Nashville, Tennessee, was originally built in 1966 and has been renovated and enlarged several times since. With 170,000 square feet of manufacturing space, including microelectronics capability, Teledyne EMS is ITAR certified and provides services in SMT and circuit card assembly and systems integration and testing, including fiber optics and RF waveguide integration and testing. Teledyne EMS also offers configure-to-order integrations with various options including firmware, card variation and quantity configurations, and more, as required.

Flex, Ashville, NC
The Flex Ashville facility provides services supporting systems integration, prototype development and tooling design and fabrication (including 3D modeling / mold flow) with specific use cases requiring sheet metal stamping, production CNC machining, soft-tool precision metal fabrication, finishing and automated powder-coating, and mechanicals technology such as nano and dye-diffusion and plastics injection molding.

Engent, Norcross, GA
Engent was founded by Daniel F. Baldwin and Matty Perry. EMS capabilities offered by Engent include advanced SMT assembly (including 3D packaging and assembly) with complex module assembly, wire bonding, and more, along with engineering consulting, electronics prototyping and testing, failure analysis to name a few service areas. Markets Engent serves include defense and military, aeronautics and avionics, medical electronics, telecom and industrial electronics, to name a few.
UEC Electronics, Hanahan, SC
UEC Electronics is a subsidiary of Arotech Corporation. Services UEC Electronics offers include engineering design, product development, rapid prototyping and manufacturing and serves customers such as such as Boeing, Lockheed Martin, Raytheon and BAE Systems. UEC Electronics recently completed the DoD Mentor-Protégé program as a protégé to the Raytheon Company, and was awarded Nunn-Perry award for achievements made in the program. This UEC facility is ISO 9001:2008 and AS9100C certified, employs roughly 200 people.

SMC Manufacturing Services, Nicholasville, KY
SMC Manufacturing Services is ISO 9001-2008 and ISO 13485-2003 certified and FDA registered. SMC Manufacturing Services service offerings include electronics NPI, printed circuit board assembly, systems integration, cable and wire harness assembly, test development and after market services for aerospace and defense, industrial controls, medical electronics, security, and transportation.

Mack Technologies, Melbourne, FL
Mack Technologies' Melbourne, Florida facility serves high-mix, low- to medium-volume customer programs typically operating in high reliability environments. Services include SMT, through-hole and mixed technology, PCB assembly (flex and rigid flex assembly), package-on-package (PoP), final systems integration assembly with testing development and validation, to name a few. Mack Technologies' 145,000 square foot facility is ITAR registered and carries a number of quality certifications including ISO 9001:2008, ISO 13485:2003, AS9100 Rev. C, to name a few.

Sanmina, Fort Mill, SC
The Sanmina Fort Mill, South Carolina facility provides comprehensive repair and logistics solutions for North American and international customers, specializing in repair and engineering of complex medical systems. Services include consolidating returns management, product screening, repair and refurbishment, and obsolescence management and product engineering for complex electromechanical subassemblies and systems. Some of the many medical products Sanmina Fort Mill has expertise with include complex CT, X-Ray, MR, nuclear medicine and blood diagnostic electronics.
Get a list of EMS/CM providers matching your program needs (Its free)
Venture Outsource has the largest, global database of contract electronics capabilities. This free service is for electronic OEM professionals wanting to find contract electronic service providers matching your program requirements. Speak with a Provider Advisor. Advisors will give you detailed information on providers, plus intelligence on these companies, emerging trends and best practices.