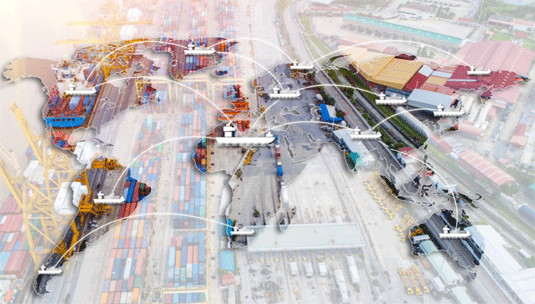 Fees paid for outsourcing electronics services remain a top concern for most electronics brand-name equipment manufacturers, yet many manufacturers often do not fully appreciate how expensive outsourcing electronics programs can be – until it's too late.
For equipment manufacturers who outsource front-end design services, engineering and manufacturing, and related program supply chain and costly aftermarket (back-end) services with multiple contract electronics partners, face a greater sense of urgency to keep program costs, and annual sourcing spend, under control.
Below is a list of 10 challenges equipment manufacturers face, that, if not effectively managed, will quickly add up to significantly higher annual costs vs what was budgeted. We hope you find these helpful.
1. Costs tied to researching and qualifying multiple, new contract electronics partners. Time is money and finding and qualifying new providers can be costly in terms of staffing, building the proper 'short list', qualifying, ranking, to name a few.
2. Costs of negotiating contracts and setting up new supplier relationships. Setting up new supplier relationships requires negotiating contracts and establishing processes and procedures, which can be costly. Many manufacturers use practices and procedures found 'common in industry', or, they use what a colleague used in their last position with a previous employer – instead of best practices. Stay focused on concerns more likely to result in having a material impact on top line performance, instead of spending too much time on things less likely to occur.
Find electronics design services
In your search results, you can add more Geographies, add more Services plus Industries to customize your search.
3. Costs associated with managing multiple contracts and service agreements. Managing multiple contracts and ensuring compliance with different terms and conditions can be time-consuming and costly. Good contract managers are made, not born. Having good process and management tools in place helps.
4. Costs of additional transportation and logistics. Depending on whether or not you ship directly to the end point of consumption, or not, often times does not often matter. The number of services providers under management does. Sourcing from multiple suppliers may require additional transportation and logistics costs to get the products to the final destination.
READ
How to get lowest component pricing on your bill-of-materials
5. Costs tied to additional inventory management efforts. Contract manufacturers make a ton of money acting as warehouses. Inventory management is big money maker so pay attention when bugger stock comes onto your books. Managing inventory from multiple providers can be more complex and may require additional costs for storage and tracking. Again, having the processes and procedures and the right tools in place helps.
Find contract electronic manufacturing services
In your search results, you can add more Geographies, add more Services plus Industries to customize your search.
6. Costs associated with implementing and maintaining new systems for monitoring and reporting on performance of multiple contract manufacturing partners. Metrics matter. Focus on what important based on your company goals and business objectives. Implementing and maintaining new systems for monitoring and reporting on supplier performance can be costly.
7. Costs for additional staff to manage your extended contract manufacturing supply chain. Managing a more complex supply chain usually requires additional staff and resources. Build your team properly with the right roles and responsibilities. Interview, screen and hire only qualified individuals, and put in place best practices early so a sense of urgency can grow as the enterprise grows. It's common for corporate culture to become diluted as manufacturers grow and become too large.
8. Costs associated with additional compliance and regulatory requirements can be enormous. Manufacturers can identify and solve issues with product planning, purchasing, warehousing, BOMs, scheduling, WIP, ECOs and FGI all while meeting trade and compliance requirements months before real impact – if the right tools are in place. Country-of-origin (COO) and UNSPS code management, HTS codes accuracy… are often not given the attention these issues deserve until delays at customs and costly penalties waste a lot of time, and money. Sourcing from multiple suppliers may require compliance with additional regulations and standards, which can be costly.
9. Costs associated with managing multiple currency and payment terms. Managing multiple currency and payment terms can be difficult and may require additional costs for currency conversion and compliance with different payment terms. Read this article on two types of costing modelers when sourcing contract electronics services, for additional information.
10. Costs associated with supplier audits and inspections. When visiting contract manufacturers you are considering, stay out of meeting rooms. Spend plenty of time on production floors and ask about the contract manufacturer's 'bone pile' and disposition processes. Auditing and inspecting multiple suppliers can be costly in terms of time and resources. Read this article for more information, it contains many best practices in this area, and others, above.
Electronic OEM professionals reading this and wanting help locating contract electronic service providers matching your program and end market, Venture Outsource offers a free service. Speak with a Provider Advisor. Advisors have access to detailed information on listings in our global database and can help you compare provider service capabilities to better match your program needs. You can also click the button below.