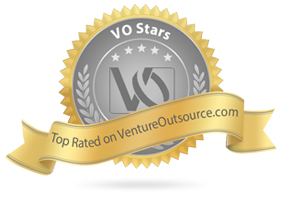 We understand the contract electronics solutions industry. On the solutions supplier side, VentureOutsource.com founder Mark Zetter as set up and run contract electronics solutions divisions driving customer satisfaction. On the OEM customer side, we analyzed 3,000+ EMS manufacturing sales quotes for OEM programs ranging from NPI to large-scale manufacturing and this includes highly complex systems builds across multiple factories and geographies. In fact, clients using our contract electronics services sourcing and spend models are able to enter an RFQ phase for sourcing contract electronics, armed with more information than the EMS manufacturer itself to and driving down EMS program costs to the nth degree.
Below are links to rankings for electronics manufacturing services (EMS) providers and original design manufacturing (ODM) companies. VentureOutsource.com began surveying the contract electronics sector (OEMs and EMS/ODM providers) more than twenty years ago.
SEE ALSO
OEM vs ODM vs EMS vs JDM vs CEM
Effective OEM RFQ strategy for EMS programs
Criteria we use in making our lists of EMS providers by industry reputation consists, in no particular order, of the following.
Depth and scope of management
Available technology
Manufacturing quality and factory cleanliness
Responsiveness to changes in industry
Value as it relates to pricing
Best Electronics Solutions Factories by Reputation
Given the vast number of electronics providers worldwide and the challenge most contract electronics providers face differentiating their company/services from competitors in a same given area/region serving similar end markets, we reached out to electronics providers around the world under consideration requesting information about their specific company, as well as their perspective regarding which electronics solutions providers (excluding their company), they considered to be most impressive.
How to Find Quality Electronics Solutions Providers
VentureOutsource.com is committed to helping OEMs expand options when seeking electronics services and gathering information on contract electronics manufacturing. To begin your search, select your geographic region in the VentureOutsource.com Electronics Services Directory to find providers near your region of interest. Be sure to look for ratings and reviews from other electronics professionals.
Be sure to contact numerous electronics providers serving your industry to gain a sense for the different management teams and range of execution. You can search provider services by markets served, here or, you can search by service types offered, here.
For more refined electronics listings of services from our directory, focus your search results by selecting multiple criteria, here. Search results will display corporate headquarters address location. Click to visit company listings pages for information on additional locations a company might have plus, details on service capabilities.
Once you're created your short list, setting up tours is equally important so you gain an understanding how their design and manufacturing environments are set up for innovation, throughputs and quality and, what differentiates each provider from the others.

To further help guide you when choosing electronics services checkout our checklist for evaluating EMS providers. We also have an extensive list of questions you can ask prospective ODM partners.
In addition to visiting providers that made your short list, we always encourage OEMs to ask for references and, be sure to read the reviews posted to company listings in our directory for those providers offering the service capabilities matching your requirements. Want help? Use the button below or you can also call us toll-free and speak with a Provider Advisor (888) 860-1193.
For electronics OEM decision makers wanting to engage other like-minded OEM professionals on our platform, learn more here and here.
RELATED
Steps for selecting EMS manufacturing partners
EMS manufacturing cost reductions
What matters
In 2015 we stopped publishing EMS and ODM rankings by revenue. (Rankings seemed more important to EMS/ODM firms and Wall Street) Our OEM readers let us know they are more interested in EMS provider management execution, services and technical capabilities specific to EMS factories/locations where OEM programs are serviced.
Find EMS provider services
In your search results, you can add more Geographies, and more Services, to expand your options.
2015 Top 10 EMS Providers (by EMS revenues)
1. Foxconn (formerly Hon Hai Precision Industries)
2. Flex
3. Jabil
4. FIH Mobile
5. Sanmina
6. Celestica
7. Advanced Semiconductor Engineering (Former USI)
8. Plexus
9. Benchmark Electronics
10. SIIX
Find electronic ODM services
In your search results, you can add more Geographies, and more Services, to expand your options.
2015 Top 10 Electronic ODM (by EMS/ODM revenues)
1. Pegatron
2. Quanta Computer
3. Compal Electronics
4. Wistron
5. Inventec
6. Lite-On Technology
7. Cal-Comp Electronics & Communications
8. Qisda Corporation
9. MiTAC Holdings
10. Wistron NeWeb
Get a list of EMS/CM providers matching your program needs (Its free)
Venture Outsource has the largest, global database of contract electronics capabilities. This free service is for electronic OEM professionals wanting to find contract electronic service providers matching your program requirements. Speak with a Provider Advisor. Advisors will give you detailed information on providers, plus intelligence on these companies, emerging trends and best practices.